Logo design for Custom Chocolate Company: professional custom CCC chocolate bar shaped logotype design
Key ideas of the Custom Chocolate logo design
Custom Chocolate Company manufactures chocolate bars with any logo design or text imprinted in the actual chocolate.
The Custom Chocolate logo design is a CCC shaped logotype that reminds of a chocolate bar. It's a custom corporate logo design that depicts the company initials and the custom chocolate concept in an elegant and professional way.
Requirements specified for the Custom Chocolate Company logo design
Custom Chocolate Company wanted a logo design that depicted the chocolate related nature of their business in a clean, modern and professional way.
The Custom Chocolate Company logo design could include any number of colors, and color gradients.
The logo could be based on this Custom Chocolate Company name initials: CCC. It has to include the full chocolate company name as well, without being case sensitive. No corporate font is defined, so any font could be used.
A professional Custom Chocolate Company logo design explained
A professional and succesful Custom Chocolate Company logo design should integrate this chocolate company name with the custom chocolate idea. That's why a CCC logo that looks like three chocolate bars would works as the corporate identity of Custom Chocolate Company.

The smart usage of the so called negative space or blank space is the most important aspect of this logo design. Each chocolate bar contour looks like a capital "C" letter, and the CCC symbol looks like three stacked chocolate bars. But in fact, each chocolate bar is composed of just three straight lines, and it's the negative space the one that creates the perspective effect. So it's a simple logo symbol, but in the overall it's a strong, smart and meaningful design.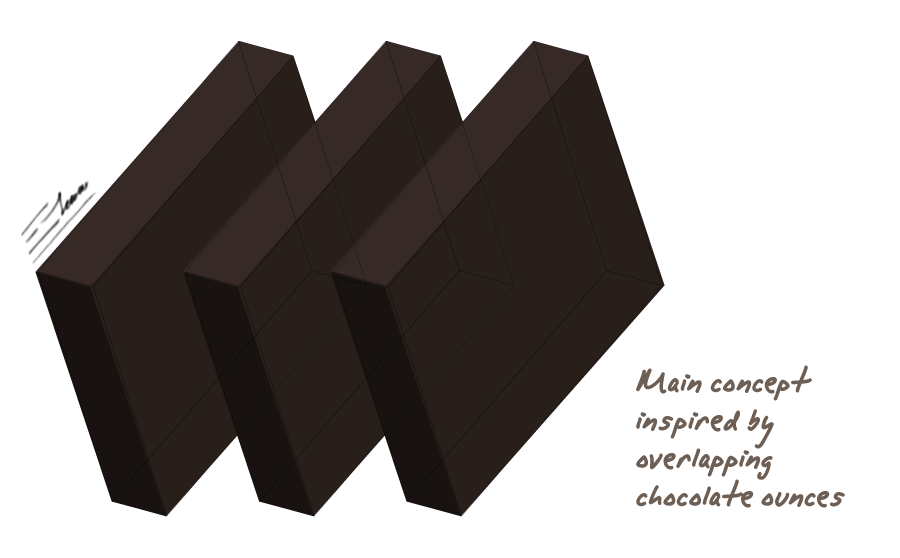 The colors chosen for this logo design are chocolate colors. In fact, the Custom Chocolate Company logotype is based on the purest dark chocolate colors: dark brown tones with low saturation. The subtle colors gradients make this logo design look even more modern and three-dimensional, while the shadow effects reinforce this depth effect.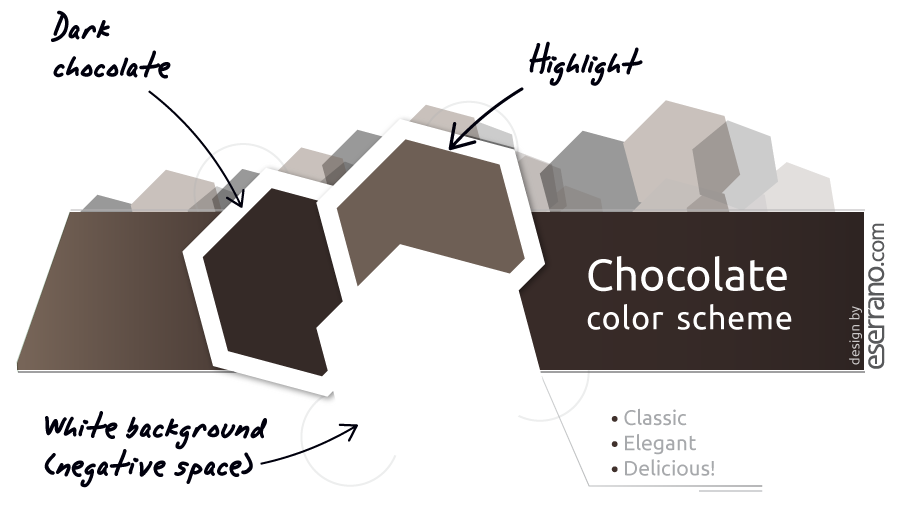 The main "Custom Chocolate" text was written using a serif font, which adds a little bit more classic detail, balancing the composition and making the whole logo look even more corporate and professional. On top of that, the custom chocolate letters remind somehow of a liquid chocolate decoration (without becoming too complex for a logo design, as a hand script font would look).

A modern sans serif font for the "company" concept complements this design, introducing some variety and separating it from the main ideas: custom and chocolate (thus remarking both key company concepts).
The resulting logo design is an original idea that fully integrates the Custom Chocolate Company initials (CCC) with the customized chocolate concept itself. The whole final custom chocolate logo is a meaningful symbol that combines a modern concept with a professional and elegant corporate image.
Custom Chocolate Company logo design variants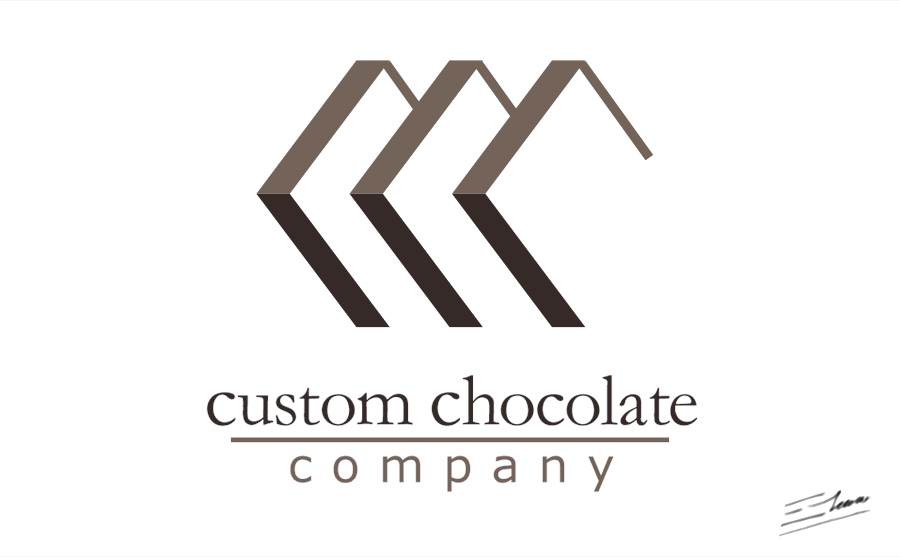 2 color custom logo version
This logo variant is a simplified version of the final custom chocolate design that only requires two spot colors to be printed. It can even be reduced to a single spot ink with a flat opacity variation, making it extremely affordable and easy to print on paper.
The gradients of the main logo make it a very eye-catching and appealing design. But this clean 2 color Custom Chocolate Company logo still keeps the perspective effects and professional look, while being a great printer-friendly variant.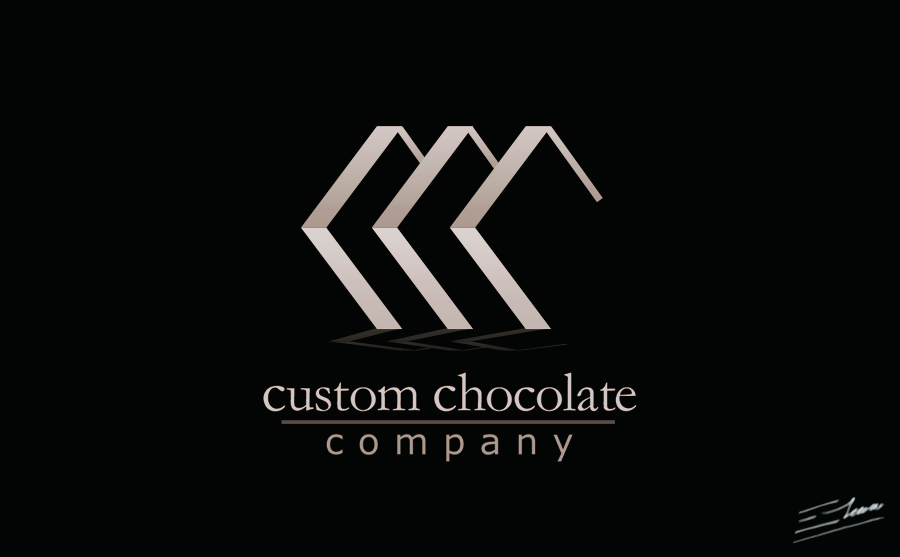 Black chocolate logo design
This Custom Chocolate Company logo variant is optimized to work on a dark background, which could be very appropriate for custom products based on black chocolate.
Black backgrounds tend to increase the contrast of the main logo, making the company logo design stand out even more. Printing this logo design on a plastified black paper would make a very elegant and professional business card, that would immediately distinguish this Custom Chocolate Company from its competitors.