Online poker custom logo design: Poker Dreams, logo design of cards, poker chips and ace of spades
The main ideas behind the design of the online poker logo
Poker Dreams is an online poker gaming website.
This custom logo design focuses on the main poker related concepts and symbols (cards, chips and an ace of spades) with a sleek and appealing look. It's a web optimized and modern logo, designed to catch the viewer's attention.
Requirements of this custom ace of spades logo design
Poker Dreams was looking for a modern logo design, to use mainly on its web site.
The address of this online poker website should be included in the logo. The tag-line of poker dreams, "Making your dreams come true", should also be included in one of the logo design versions.
A combination of blue and black colors is preferred. Silver details may be added to the design too. The logo can contains gradients and any number of colors, as it will be used mainly on the poker web page.
The logo may include any poker related symbols. So it can contain poker cards, poker chips, and an ace of spades symbol.
A modern custom online poker logo design that works
The idea was to design a custom poker logo with a modern, elegant and sleek look that would convey high-class feelings. The poker logo symbol should be aesthetically appealing by itself.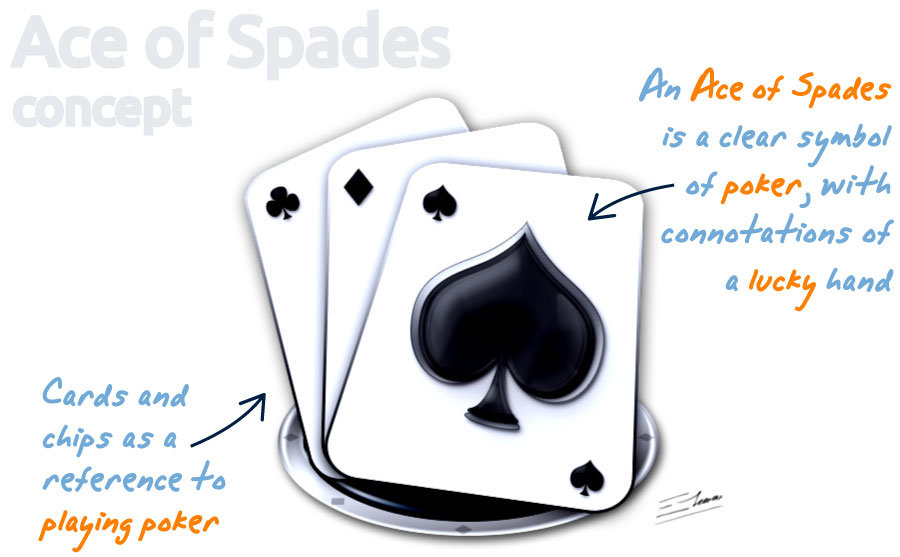 The main poker-related symbols were used as an starting point. The ace of spades symbol is one of the most representative and widely accepted poker related icons, as well as a symbol of good luck. So the ace of spades was included as the central element of this custom logo. Then I designed a set of poker cards, with subtle poker ace details, to reinforce the idea of playing poker.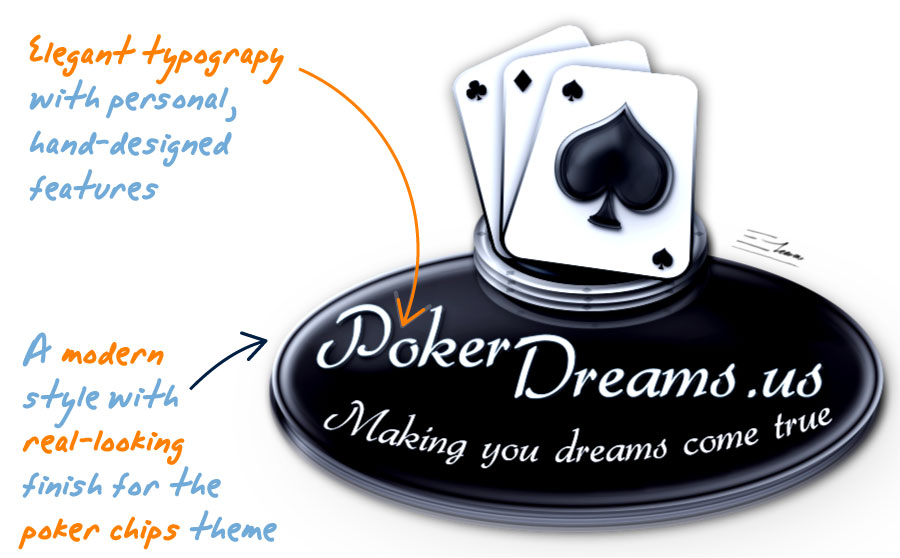 For the company name, Poker Dreams, I wanted to use a font that matched the style of this custom logo symbols: elegant and sleek, but still inviting and somehow playful. This logo design had to attract poker players and gamblers: it's all about poker, dreaming and winning. A customized clearly readable font with some soft and elegant hand script details would make it more personal, and it worked perfectly for this modern logo design.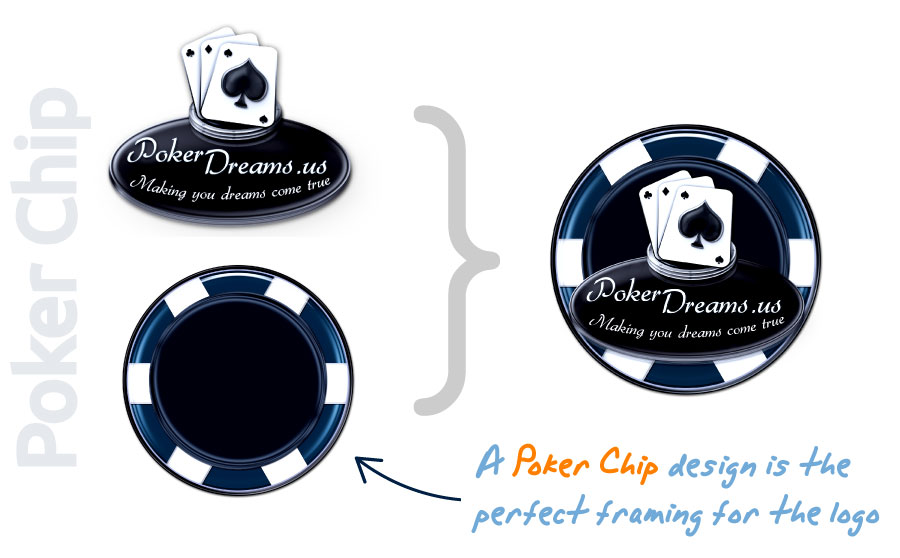 Finally I created a poker chip as an elegant frame for the whole custom logo design, which is related to the concept of gambling and winning.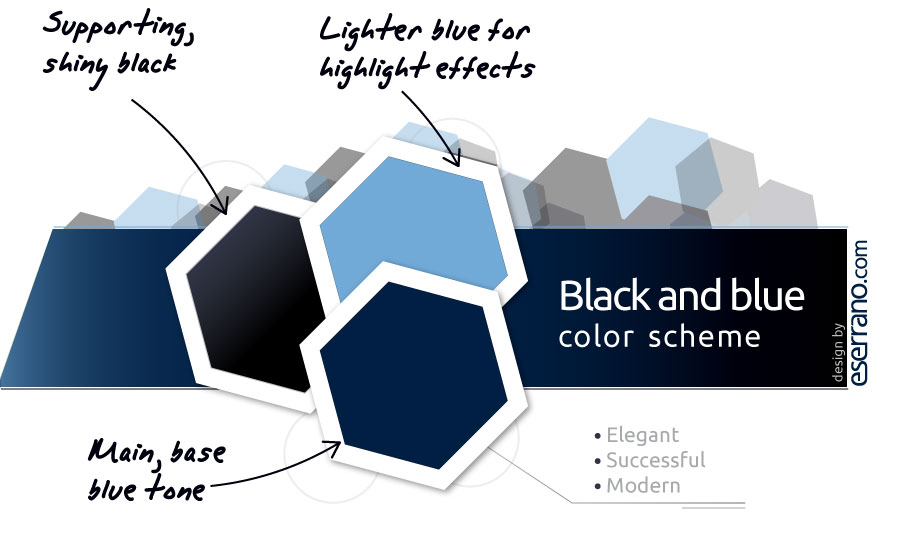 I chose an elegant black and blue color scheme for this poker logo design. As it is an online poker game, the logo will be mainly used on a web page and displayed on a computer screen, where there are little color limitations. So I took advantage of this fact and I added some interesting silver, shine and gloss effects. The final poker is a beautiful logo that stands out.
The conclusion is that the final version of this custom logotype is a very modern, elegant and attractive poker logo design. The design is closely tied to online poker and to the ideas of gambling, elegance and success. It matches perfectly the look and feel of a modern website where, as the tagline says, your dreams come true.
Other poker logo versions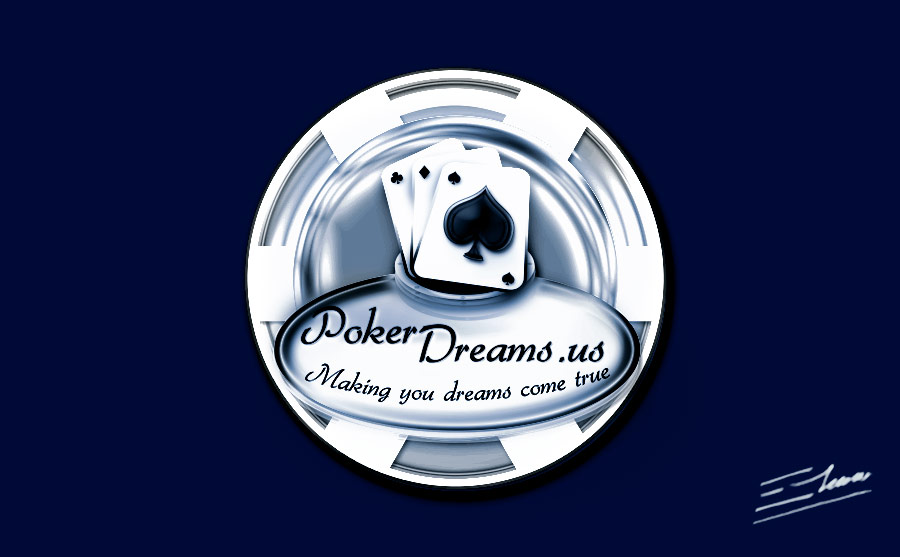 Silver poker logo design
This time I created a silver version of this poker custom logo design. I added another poker chip as the logo base, and increased a tad bit the poker cards size.
The new logo design is optimized for darker backgrounds. The cold silver color scheme keeps the elegant and high-class feelings of the previous logo, while it makes the ace of spades symbol and the company name stand out even more. A supporting version of the main logo design, that completed the final set of logo files. Still a custom modern online poker logo design, focused on elegance, poker, gaming, dreams and winning.