Custom logo design for a stock market tool: the XLQ stock exchange analysis software
Key ideas of the XLQ stock market software custom logo design
XLQ is a modern software tool used for stock market analysis.
The XLQ custom logo design features a modern symbol with eye-catching silver and chrome effects. The key is to show a high technology logo design that will convey an idea of advanced and state-of-the-art software tool.
Requirements of this analysis software tool custom logo design
XLQ needed a modern logo design, appropriate for an advanced stock market analysis software.
The logotype design had to include the software tool name: XLQ.
The main idea is to combine a high technology feeling with a simple design, creating a modern and original custom logo design.
A custom logo design that fits the needs of a modern analysis software tool
The key was to design a custom logo that focused on the software tool name: XLQ. It's a modern symbol, with a distinctive high tech feeling, but still simple, clean and right to the point: appropriate to remark the name of a modern stock exchange analysis software tool.
I chose to add a silver chrome metal looking interface effect to the logo design in order to convey modern and state-of-the-art software application look. This shining silver pieces fit together, reinforcing the basic logo design with the idea of controlling a modern analysis software tool.
The main logo design color scheme is based on those elegant metallic silver chrome effects. It gives the logo not only a clean and modern technology feeling, but also an idea of a deluxe stock market analysis tool. The two parts of this stock exchange analysis tool name are highlighted using some blue and red respectively, contrasting and adding more color to the logo design.
As this simple logo design focuses on the software product name, it had to be a distinctive custom typography design. The typography designed mixes both modern technology elements with a dynamic and original sharp curves based design.
The resulting custom logo design focuses on the very stock market analysis software tool, combining ideas of high technology, simplicity and quality. It was not only about creating a high tech logo design, but also to convey the idea of a deluxe state-of-the-art stock market analysis tool that can boost your profit.
Other designs for the stock market tool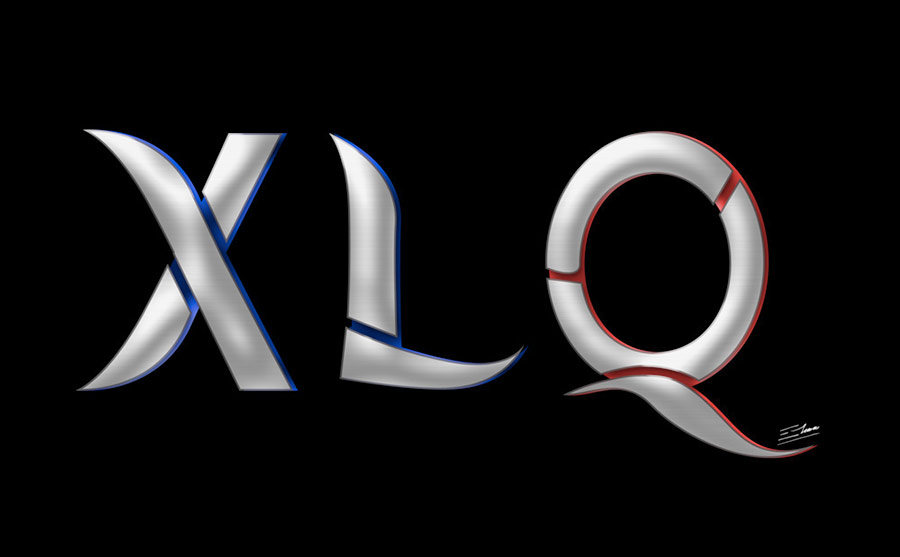 Black background logo design
This is exactly the same logo design as the final stock market tool logo, but used on a dark background.
This demonstrates how this custom logo design works perfectly in a wide variety of backgrounds: it's a versatile all-terrain custom logo design.
The black background design increases the contrast of the silver chrome effects, making this stock market analysis software tool name stand out even more, in a modern and elegant way.