Studio E logotype design by Enrique Serrano for a contemporary photography studio
Key logo design ideas
Studio E, by Erika Mounts, is a modern photography studio located in Hawaii.
This logo is based on a modern contemporary art style "SE" (studio e) symbol
Customer's company logo requirements
The logo style should be modern, contemporary, calm, relaxing, clean and inviting.
The logotype should represent modernity and fine art.
Geometric shapes such as circles and lines may be used.
Hawaiian, too cute or cliché logo symbols should be avoided.
The logo should use up to 3 colors. A blue and gray color scheme is preferred.
Why this logo design works
The logo is based on a very modern and contemporary fine art style "SE" (Studio E) symbol. It's a clean, inviting, original and abstract logo based on geometrical elements.
The customized logotype font with case, kerning and tracking tweaks adds a strong simple and contemporary style to the whole logo. The slim letters convey a clean and relaxing feeling, while the bold lowercase "e" adds a personal inviting touch to the whole logo composition. The studio owner's name is presented in a way that remarks the open, creative and inviting mood of the photography studio.
The logo can be printed using only two flat colors. The blue color scheme chosen is professional, relaxing and inviting at the same time. It remarks the two parts of the photography studio name, and it works great on light backgrounds. Another subtle variant for dark backgrounds was also provided.
A modern and contemporary fine art style logotype should be based only on simple and crisp elements. The final logo is very distinctive and clean, as well as professional and easily readable: a solid base for a modern and inviting corporate image.
Other logo design variants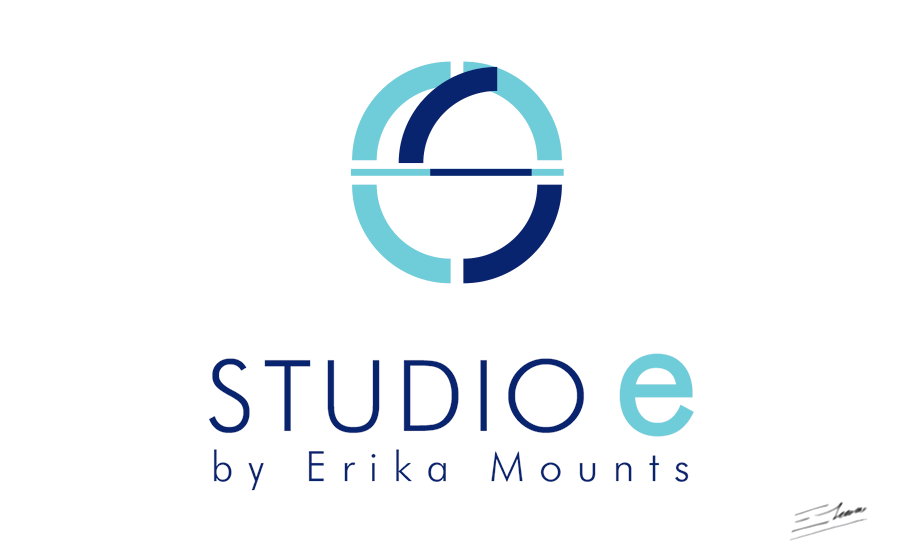 The contemporary circular SE logo
This is an even more abstract approach to the modern contemporary art style SE logo. Both characters are combined in a single circular shape in this logo version. The result is a soft and contemporary SE spheric symbol.
It may be more difficult to read both initials of the photography studio in this logo. But, on the other hand, this logotype variant is also very conceptual, distinctive, relaxing and original.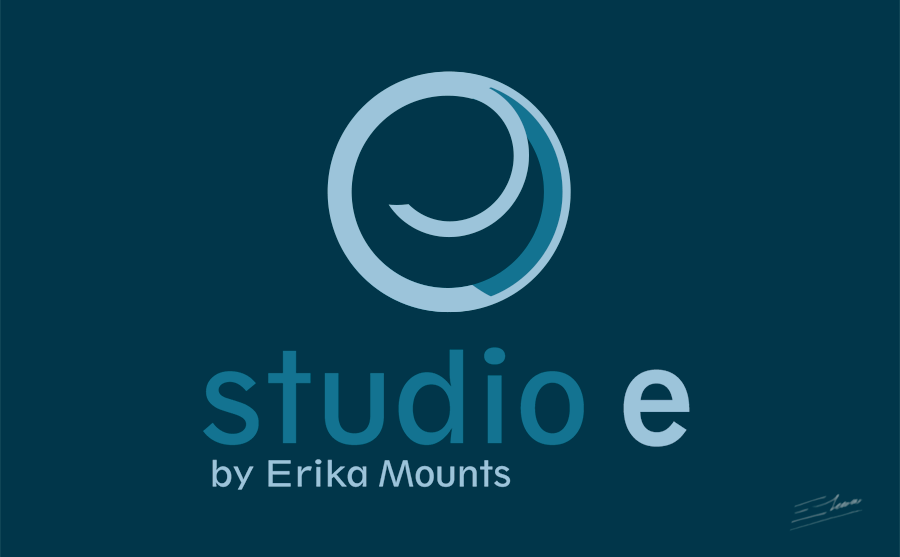 The inviting spiral logo
This logo version was a completely different approach. The symbol was based on a deep abstraction of the lenses of a photography camera. Then I created a soft and inviting spiral "e" logo from that starting point.
As this logo is composed of just curve lines and bold lowercase fonts, the overall logotype tends to look even more softer and inviting. I like how this logo version focuses on a very artistic, inviting and even somehow whimsical approach.